Don't leave your special day in the hands of someone that isn't dedicated to making you look amazing in every way.  Your guests are there to celebrate the magical moments of matrimony.  Their reward for sharing this day with you is amazing food!  Make sure you show your gratitude for their presence by filling their bellies with delicious appetizers, entrees, and desserts customized to your specifications by Chef Tara! Take the stress off your plate and add something delicious!
Don't just take our word for it – let our clients speak for us!  We are very proud recipients of a 2017 WeddingWire Couples' Choice Award. It means the world to us that you enjoy our catering services as much as we enjoy doing it. This work is our passion! We want to make sure that your wedding event is the most memorable day of your life.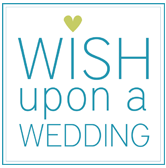 Nothing makes us happier than being part of an amazing story!  Congratulations, Robby and Lindsay! We are excited to make this very special occasion – delicious.
Tara and her company were a great fit for our wedding. We had some serious picky eaters in our crew and she was the only caterer i contacted that was even willing to work on building a menu with me that wasn't just a standard meal menu they send out to pick from. She was always responsive and attentive to each detail we wanted. She was by far the best price wise as well and tried hard to work for my budget limits. Tara was awesome and everything she said she would do she did!! Highly recommend her and her team!!
AJ